Entry site in English
【Important】Regarding the Cancellation of the Mie Matsusaka Marathon 2020

The Mie Matsusaka Marathon Executive Committee have made a decision to cancel the Mie Matsusaka Marathon 2020 scheduled for Sunday, December 20, 2020, given the current circumstances of the Coronavirus (COVID-19) pandemic.

We have carefully considered Mie Matsusaka Marathon 2020, but we decided that it is difficult to secure the safety and security of everyone including runners, volunteers who support the event, medical and rescue volunteers.

We sincerely appreciate your understanding in advance.

We hope that the Coronavirus will converge as soon as possible and will continue to strive to make this event even better for the next time.

The Mie Matsusaka Marathon 2021 is scheduled for Sunday, December 19, 2021.

Your continued support and cooperation will be greatly appreciated.


The Mie Matsusaka Marathon Executive Committee
Mayor of Matsusaka city MASATO TAKEGAMI
Registration Time
Friday,29 May 2020, 11:29 - Wednesday,29 July 2020, 11:29 (JST)
※first come, first served
Entry Fee
Full Marathon (42.195km) : Age 19+ / ¥ 11,290 (JPY)
Walking (7.4km) : Age 16+ / ¥ 1,940 (JPY)
Walking (7.4km) : Age 13~15 / ¥ 500 (JPY)
※Please note that the entry will be closed once the maximum capacity has been reached. If we regretfully announce the cancellation of this race, the full entry fee will be refunded.
How to Entry
RUNNET GLOBAL members can register for the race from below.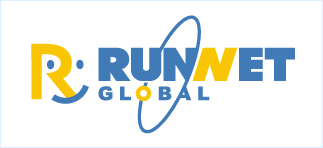 Sightseeing
After running the marathon, Please be sure to visit the area around Mie.
Press the banner or link below to jump to an external site.